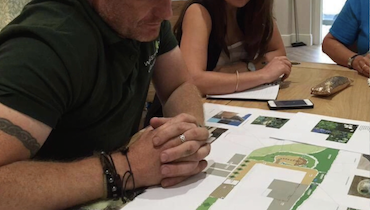 Gareth is able to bring over 30 years' landscape gardening experience to both clients and contractors: supporting both parties in achieving fantastic results and smooth project delivery.
Landscape garden construction – both domestic and commercial – can be fraught with difficulties, ranging from lack of clarity within the project brief, supply-chain issues, miscommunication between client and contractor and relationship breakdown, challenging site logistics and environment, and unforeseeable events causing project delays. 
85% of cases that go to mediation get resolved!
Gareth is able to advise clients and contractors in mitigating, minimising and managing these issues, and can be appointed "client side" or "contractor side", either at the outset of your project or mid-way. In all cases he will work to foster positive engagement between all parties, providing new ideas, managing expectations, and supporting conflict and problem resolution to ensure a satisfactory outcome.
Contractors may see reputational value for their own company in bringing on board an award-winning landscaper well known in the field. Some may feel the need for extra advice and guidance as they "step up" to larger, higher-specification projects than those they have previously delivered.