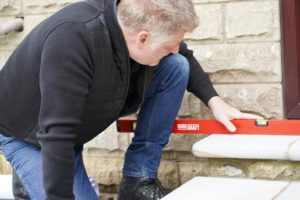 Some disputes between clients and landscapers can get as far as Court. This is often due to discrepancies in the expectations of the client and the work done, caused by a poor project brief. In these cases, the services of Expert Witness – a Third Party – are often sought.
Gareth is a member of the Professional Garden Consultants Association (PGCA) Experts Register, and able to as an independent, specialist landscaping consultant.
Gareth's services may enable a dispute to be resolved before it reaches Court, which is better for all involved. In this case he will produce a report with recommended decisions and actions that are mutually agreed by client and landscaper. However, where disputes do find themselves in Court, both parties will be instructed to appoint an Independent Expert Witness. These experts may be listed by the Court, the Solicitors and by relevant Professional Bodies – for instance The Association of Professional Landscapers.
As an Independent Expert Witness, Gareth brings over 30 years' experience in landscaping – in matters of construction and contracts – and is a member of multiple professional bodies including the Chartered Institute of Horticulture (CIHort) and the Association of Professional Landscapers (APL). His findings are always 100% independent and impartial.
Gareth can provide reports for any party – be this the contractor, solicitor or home owner. These reports can include Civil Procedure Rules (CPR) Part 35, Statements of Opinion and Pre-Action Reports under the direction of a Court.